Meet the Team
Paul Belcher
Sports Hub Director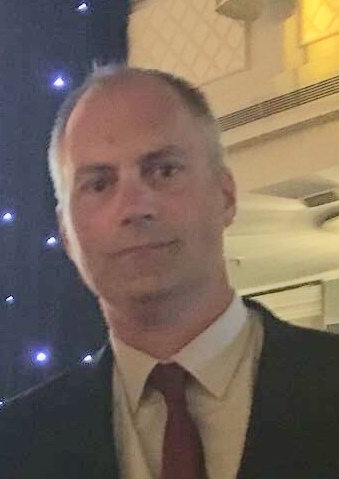 Paul has worked within Sports Development / School Sports for 15 years. Since 2012, as P.E subject leader at Curwen Primary School where he led a P.E Team that achieved the YST Gold Quality Mark and recently became one of just 104 schools nationwide to achieve the School Games Platinum Mark.
Paul was instrumental in developing a broad and varied curriculum at Curwen Primary School which included offering swimming to the whole school via the 'Make a Splash' pop up pool programme, working with NGB's including NFL, Rugby League, Chance 2 Shine Cricket, The FA and piloted initiatives such as SchoolsRun and UK Wallball.
Before working at Curwen Paul was the School Sports Competition Manager in Havering responsible for delivering the primary and secondary school sport competitions and as part of the East London Competition Managers Team delivering cross borough competitions.
Before this Paul was the Healthy Living and Sport Project Manager for West Ham and Plaistow NDC responsible for delivering a physical activity programme to all the E13 schools.
Qualified to teach / coach a variety of sports, Paul has a Level 5 Certificate in Primary School Physical Education Specialism and is also a FA Level 3 (UEFA B) Licenced Coach, Academy Scout at a Premier League Club and was Essex FA Coach of the Year and Newham Community Sports Coach of the Year in 2010.
More recently Paul was invited to join the YST Primary PE CatalYST Team to help shape future initiatives.
Paul also manages the Newham Primary District Boys Football Team.
---
Catherine Slater
Catherine has a vast experience of teaching PE across the primary phase. Since graduating in 2000 with a BA (QTS) in PE Catherine has held the positions of class teacher, Assistant Headteacher, subject specialist PE teacher teaching EYFS – Year 6 and a local authority PE Adviser where she helped schools to raise standards of PE and Sport across more than 80 ethnically diverse primary and secondary schools. Catherine is currently the subject leader at Curwen Primary School and works across Tapscott Learning Trust supporting children from Early Years to Year 6. Catherine has a Master of Science in PE and is a Specialist Leader in Education.
As a PE specialist Catherine has led the subject to ensure that children make accelerated progress and are physically literate by the time they leave year 6. Catherine has been responsible for planning, delivering and assessing units of work, written subject action plans, delivered on the school sport premium grant, developed PE delivery through a broad and balanced curriculum and introduced new areas of activity such as archery, tri golf and orienteering. Catherine's practice has been graded outstanding by Ofsted.
As a PE Advisor Catherine has supported both primary and secondary schools with changes to the national curriculum, assisted in PE subject Ofsted inspections, provided guidance on writing actions plans and SEFs, carried out lesson observations, delivered bespoke individual and whole staff professional development and aided subject leaders in planning and writing schemes of work.
Catherine continues to engage in professional development having attended national training on assessment, identifying gifted and talented, Safer Recruitment and other bespoke training through various National Governing Bodies in sport. Catherine is also trained in first aid.
---
Carly Tully
Currently Carly is a part of the P.E Team at Curwen Primary School and works to raise the quality of PE outcomes for all children across the Tapscott Learning Trust from Early Years to Year 6.
As a Sports leader at Curwen, Carly has managed a large team of PE coaches, sports apprentices and volunteers to ensure that physical education provision is outstanding and remains a high priority on the curriculum. Part of this has involved Carly up-skilling primary school teachers at Curwen and across the TTLT to ensure that high quality PE is delivered throughout. Her work and commitment to sport at Curwen resulted in the school achieving the Youth Sports Trust Gold Quality Mark and recently became just one of 104 schools nationwide to achieve the School Games Platinum Mark.
As part of the Extended schools leader role at Curwen, Carly has led and supported on developing an extensive after school club programme that is offered to every child at Curwen and currently oversees 67 clubs per week.
Carly is particularly passionate about all girls having the opportunity to take part in sports and works tirelessly to remove barriers which prevent girls from engaging in sport activities. She became a TeamUp Ambassador and has since become an advocate for girls sports in primary schools, successfully organising and running her own Girls Active Primary School Festivals for the TapScott Learning Trust.
Carly is trained in rugby at Level 2, football Level 2, Mulit-skills Level 2 and holds a Sports Coaching degree. Currently she is undertaking her Level 5 certificate in Primary School Physical Education specialism.
Outside of school Carly also manages the Dagenham and Redbridge U15 girls Football Team.