Sports Partnership Delivery
We are now in our third year and the Sports Hub has grown from the four TTLT schools to eleven schools. the 2019 -20 academic year will see the trust Schools of Curwen, Kensington, North Beckton and Ranelagh joined by Earlham, Gainsborough, Kaizen, Central Park, Sir John Heron, Carpenters and Selwyn.
TTLT and its partners have worked incredibly hard in developing a Sports Partnership Programme that meets the needs of schools and provides exciting opportunities for all children.
The two main aims of our programme are:
To create opportunities for children to learn, collaborate and compete through school sports.
To provide high quality support and CPD to empower all staff to deliver high quality P.E lessons.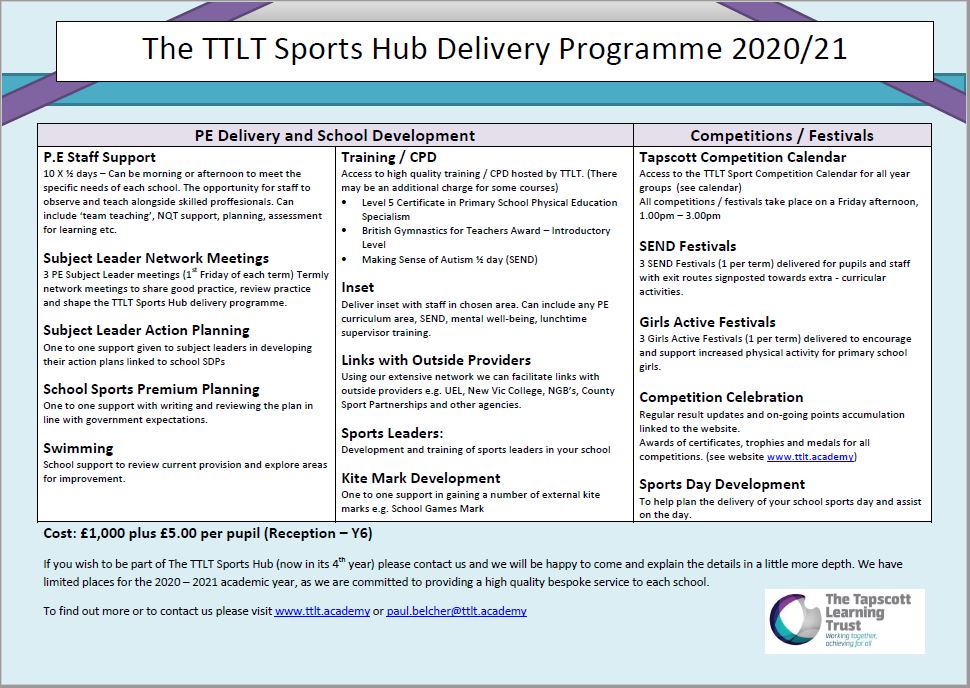 If you would like a Sports Delivery Pack or require more information please contact:
Paul Belcher:
paul.belcher@ttlt.academy
Tel: 07903175001