Sports Partnership Delivery
Now in it's fourth year the Sports Hub and its partners have worked incredibly hard in developing a PE and School Sport Programme that meets the needs of schools and provides exciting opportunities for all children.
The two main aims of our programme are:
To create opportunities for children to learn, collaborate and compete through school sports.
To provide high quality support and CPD to empower all staff to deliver high quality P.E lessons.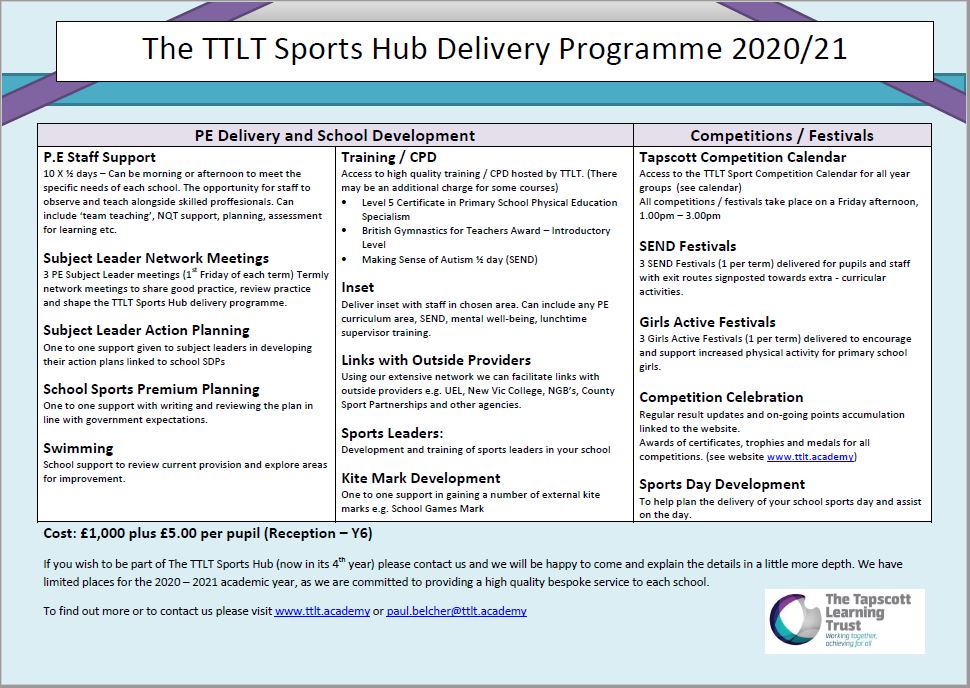 If you would like a Sports Delivery Pack or require more information please contact:
Paul Belcher:
paul.belcher@ttlt.academy
Tel: 07903175001