Visit from the New Education Secretary, Damian Hinds.

"As Education Secretary, I want all children to get a truly world-class education that not only inspires them to make the most of their lives but also gives them the opportunity to fulfil their ambitions, no matter where they live"- Damian Hinds
On Thursday 18th January, Curwen Primary School had the pleasure of having the Secretary of State for Education - Damian Hinds - visit and meet with the pupils and teachers.
Chief Executive Officer of The Tapscott Learning Trust and Executive Head of Curwen Primary School Paul Harris said:
"It was a great honour and privilege to be abl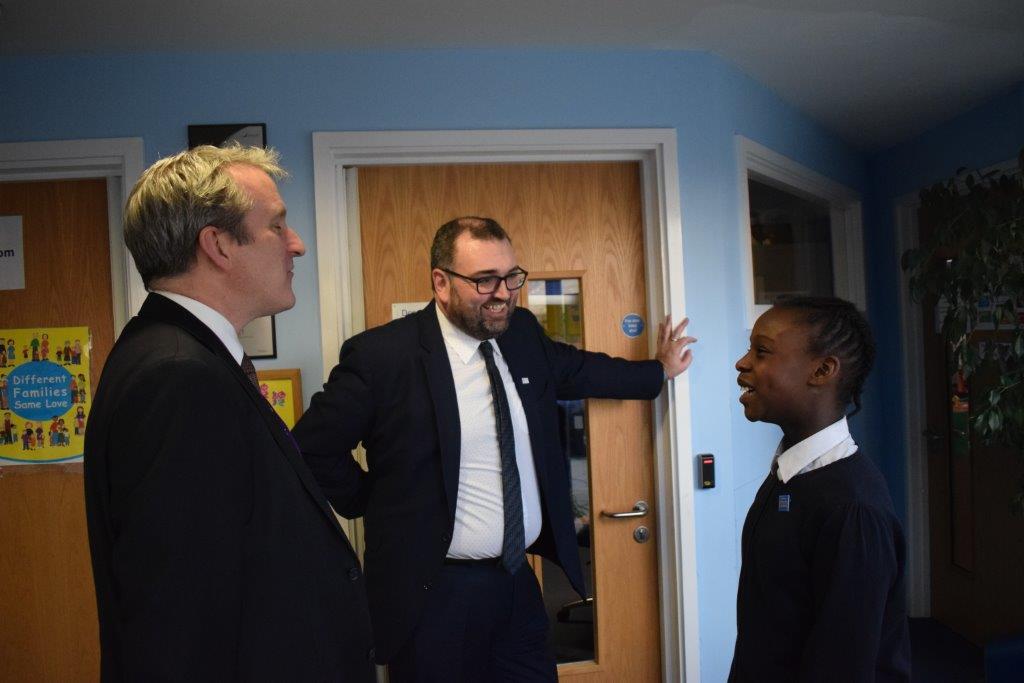 e to show the new Secretary of State around our fantastic, outstanding school. As a school, and now as part of The Tapscott Learning Trust, it is our core mission to work in partnership with other providers to improve children's life chances. We welcome the opportunity to be able to demonstrate to the Secretary of State some of the amazing work that we are doing and to also discuss wider educational issues, particularly the way in which we train and support teachers through the continued development of our Training Hub and also to improve primary sports provision from our new Sports Hub.
We are delighted to have been awarded this grant by the MAT Development and Improvement Fund to help and support our work, not just within The Tapscott Learning Trust, but for other schools. We are confident that having secured this funding this will now be achievable and enable us to achieve our vision. We also look forward to working in partnership as an accredited provider of courses for the Autism Education Trust."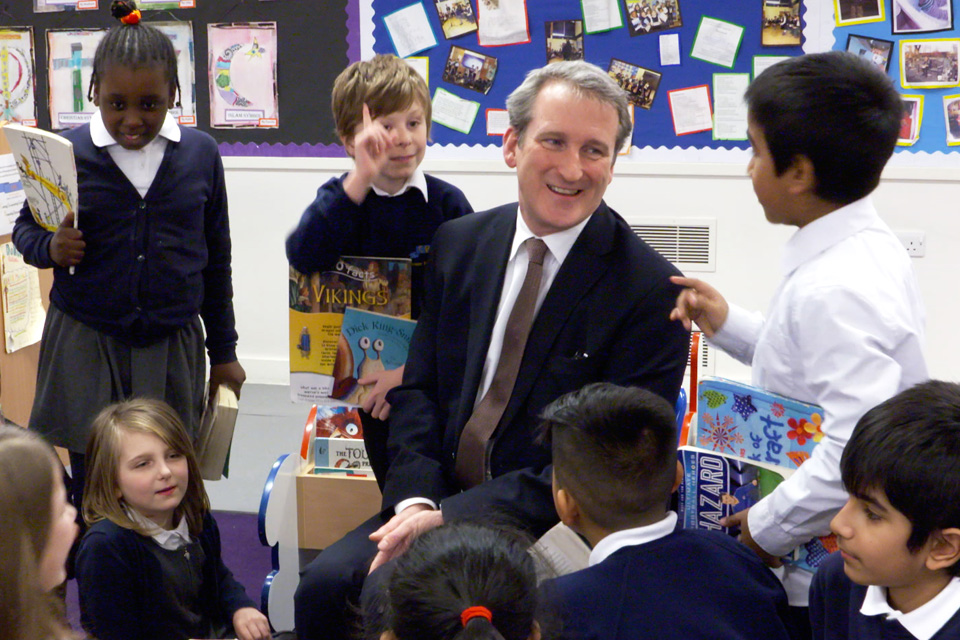 For more information from the visit, please click here.