Teachers
North Beckton Primary School - Class Teachers
As we continue to grow, we are looking to recruit inspiring teachers who can join our dedicated staff team. We are looking for teachers with new ideas and energy whether you are an experienced teacher or an NQT. We have permanent and one year maternity cover vacancies available.
We love to talk about our children and our school and we would love to chat to you about why North Beckton could be your next career move. Please call on 020 7473 3344 and ask to speak to Alison Helm our Headteacher and we can talk about the different opportunities available. You are also more than welcome to come and visit us ahead of committing to completing an application form!
Children first
At North Beckton, our children are at the centre of everything we do and our embedded school ethos is "We All Belong". We have a resource provision for pupils with PMLD and we are very proud of our new re-build for these pupils in the heart of our school. We are also fully committed to supporting our pupils' mental well-being and this is at the core of all our relationships within the school. We are about to launch a full new curriculum in September and would welcome your input into this exciting new journey for the school.
A Committed learning community
Our staff, local community and our children are fully committed to learning:
- 96% of parents would recommend the school to another parent
- 100% of parents say the school has high expectations for their child.
- 98% of parents say their child is happy at the school.
Unparalleled career development
We are fully committed to helping you grow and develop in whichever direction you would like your teaching career to go in. Our tailored CPD programmes provide clear pathways for your development, while our bespoke leadership programme develops the skills and knowledge you need to progress. These are supported by our partner schools in the TTLT and through the Institute of Education.
Making a difference
At North Beckton, you could truly make a difference. Many of our children have recently arrived in this country and others face substantial challenges. Whatever their background, school is often their sanctuary and we are proud to be so. Our pupils are incredibly eager to learn, make astounding progress, and will repay your dedication with a faultless attitude to their work.
Closing date for applications: 5pm, Friday 24rd April 2020
Shortlisting: Tuesday 28th April 2020
(Virtual) Interviews: w/c 4th May 2020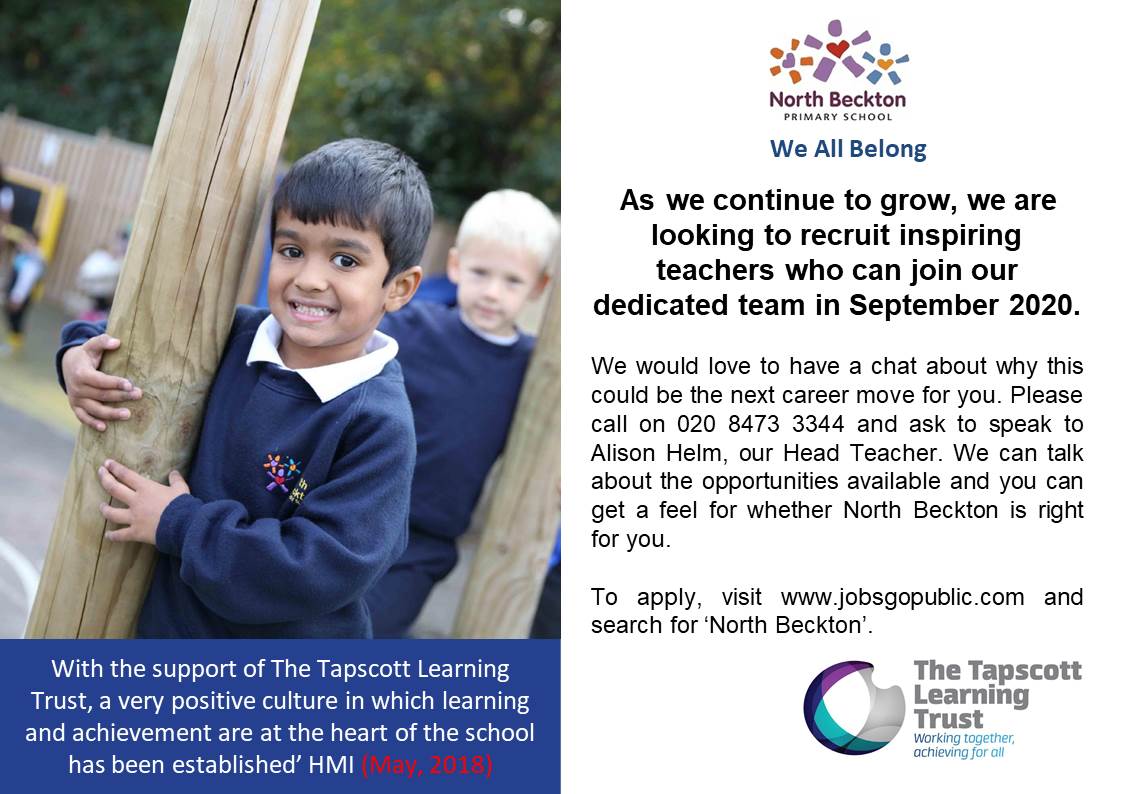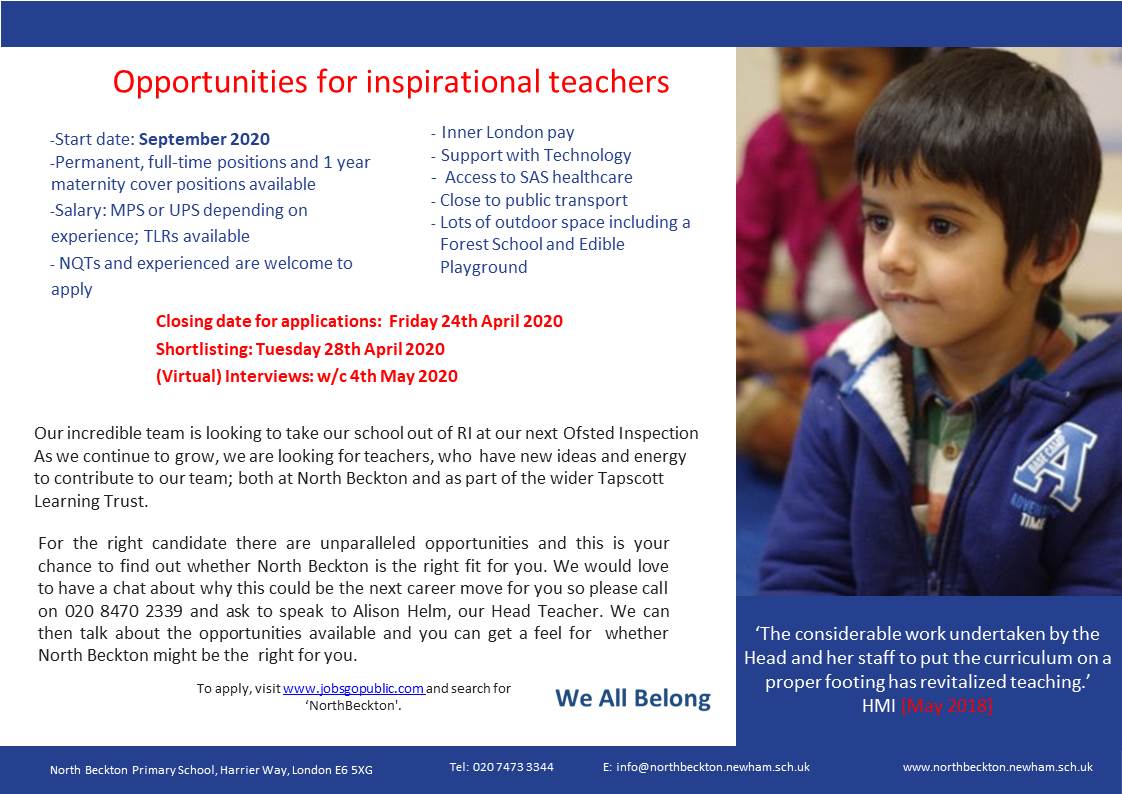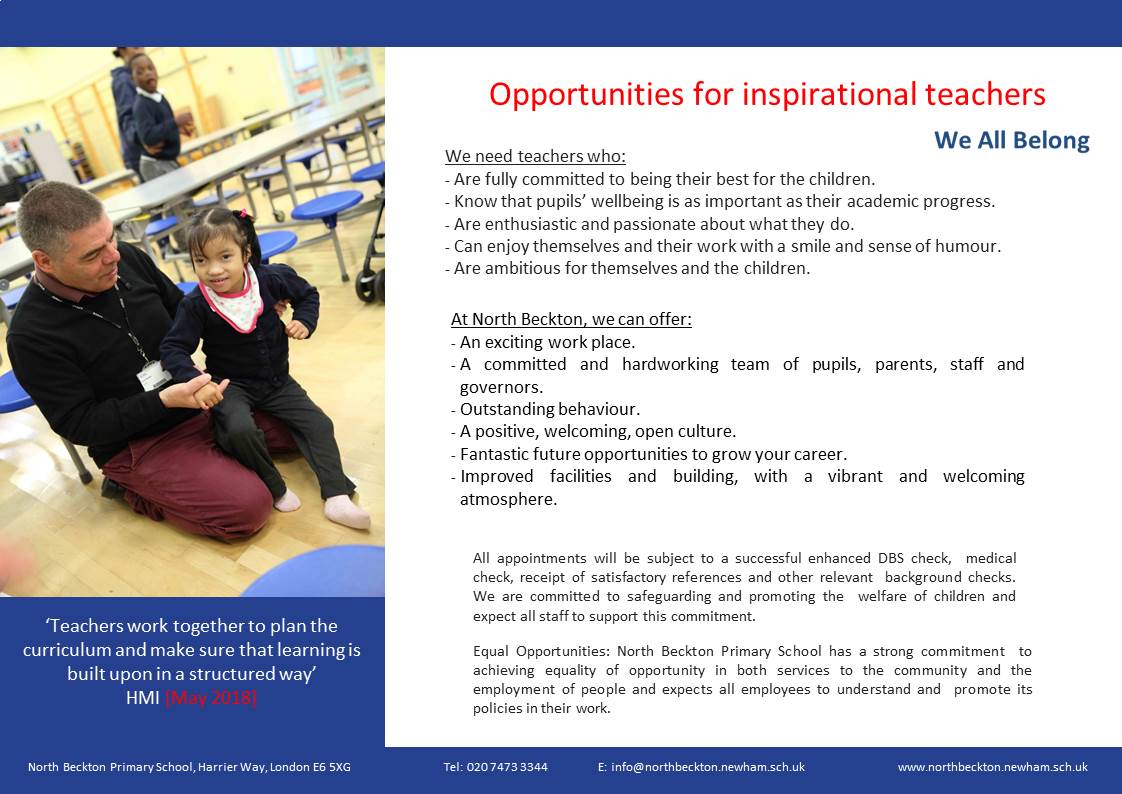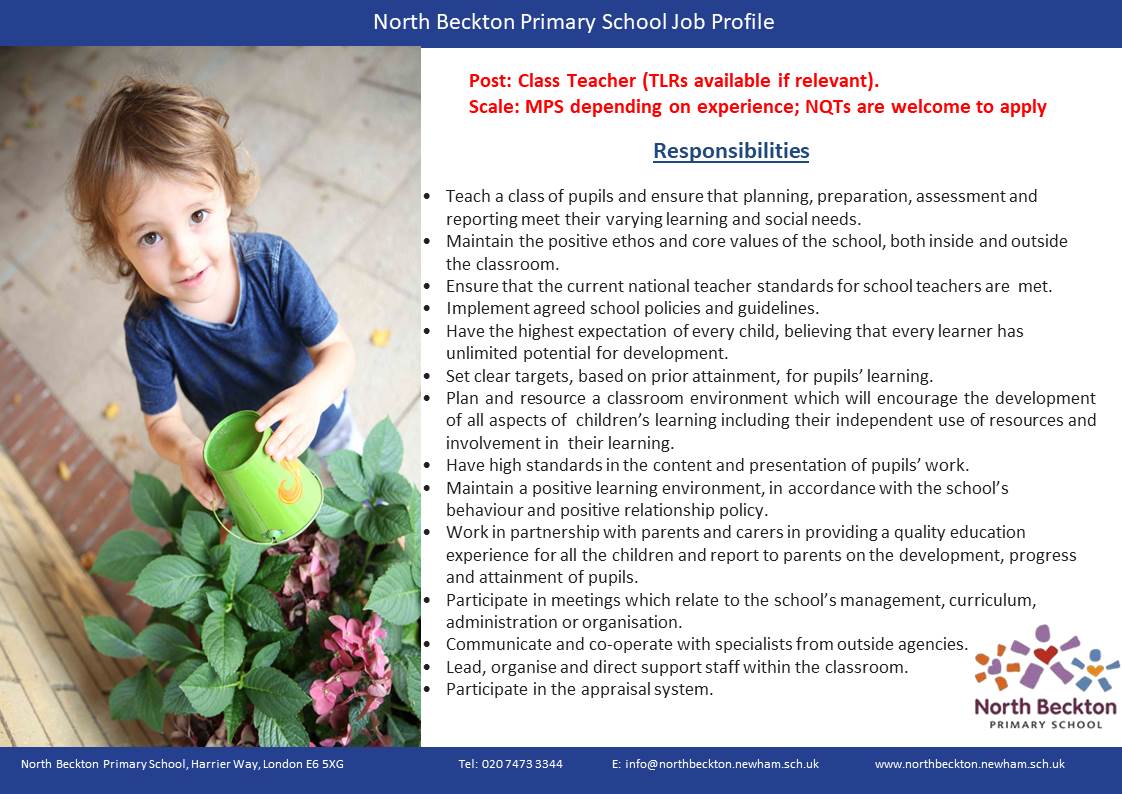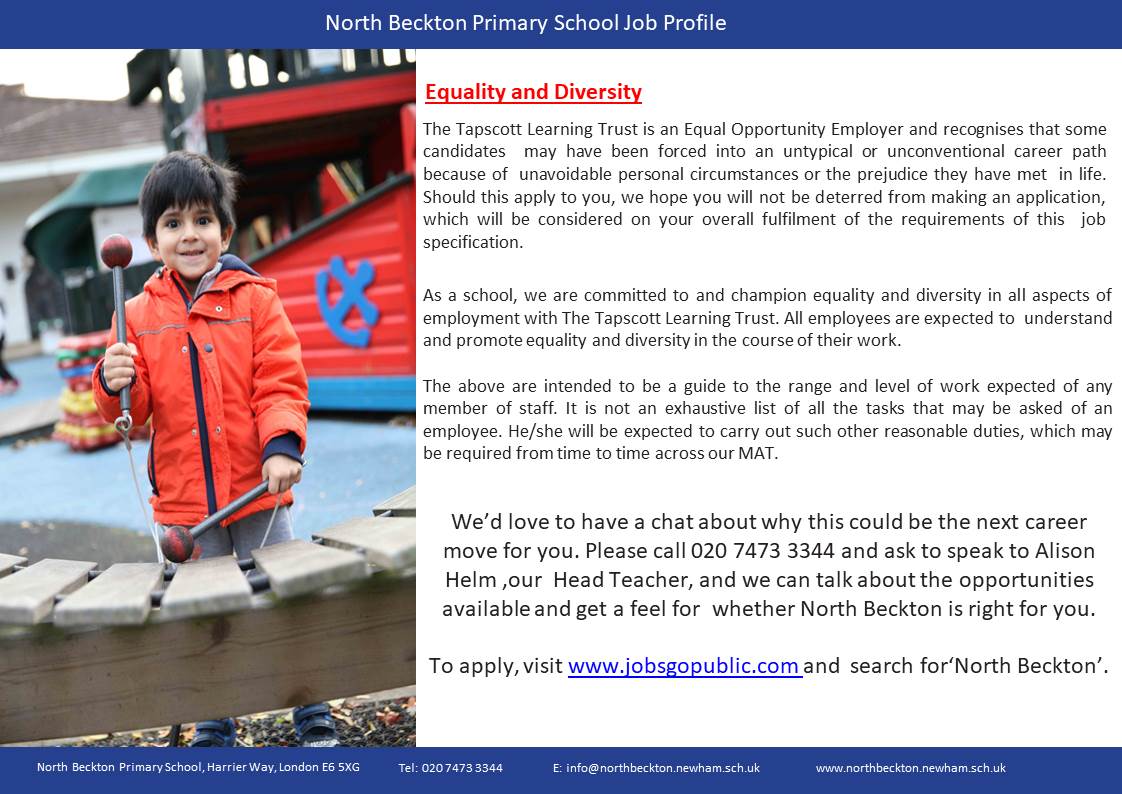 North Beckton Recruitment Pack
---
TTLT Teachers